COVID-19 Duty Pay Must be Set to 50%
School leaders, this morning I sent the letter below to CPS CEO Janice Jackson and CEdO LaTanya McDade. In short, I made a strong case for setting administrator COVID-19 "premium" compensation to the 50% level. It is my hope that the CEO and CEdO will demonstrate some respect for the value and worth of the work that school administrators like you are doing during this remarkable moment in our history. If there is an opportunity to bring up the matter during today's web conference with the CEO, feel free to do so. I hope that the case I've made below is enough to compel the district to act, but it can't hurt if administrators like you are echoing the call for some fiscal respect from the district. 
_____________________________
Letter to CEO Jackson and CEdO McDade
Sent via Email on March 26, 2020, 8:27 AM
CEO Jackson and CEdO McDade,

I hope you both are doing well. I am writing to recommend that you address the issue discussed below during your web conference with school administrators, more than 750 of whom are members of CPAA.
Of all the issues administrators have reached out to me about, the 10% pay for reporting during the COVID-19 crisis is among the top. After initially announcing what amounted to 50% hazardous duty pay for all emergency personnel who reported to schools during the COVID-19 closures, CPS backtracked a day later and announced a policy that would pay roughly $200 per day to teachers, 50% of regular earnings to support staff and roughly $50 per day (10% of earnings) to principals and assistant principals. In a March 15 internal communications email, you both attempted to justify the reduced compensation by claiming administrator wages are higher than those of other staff. Of course, the gaping hole in this justification is the fact that in that same email, you state, "If a teacher performs this administrative role, they will be paid the instructional rate for hours worked, in addition to their regular pay." That amounts to $180 to $255 per day depending upon hours worked, while a principal would not get much more than $50 for that same day. The teacher COVID-19 pay contradicts your stated justification, as is illustrated below.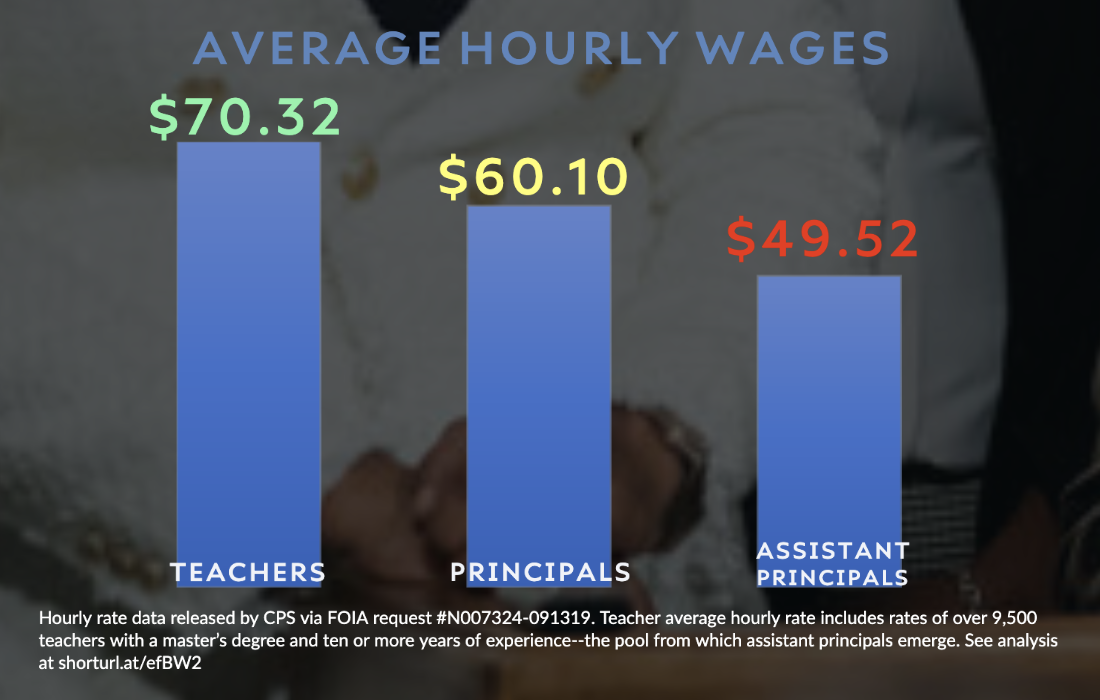 CPS already devalues the work of school leaders by paying them a lower hourly rate than teachers. To add insult to injury, CPS leadership decided to snub them again by paying administrators substantially less than teachers for COVID-19 duty. A rough estimate of the per-day compensation is below.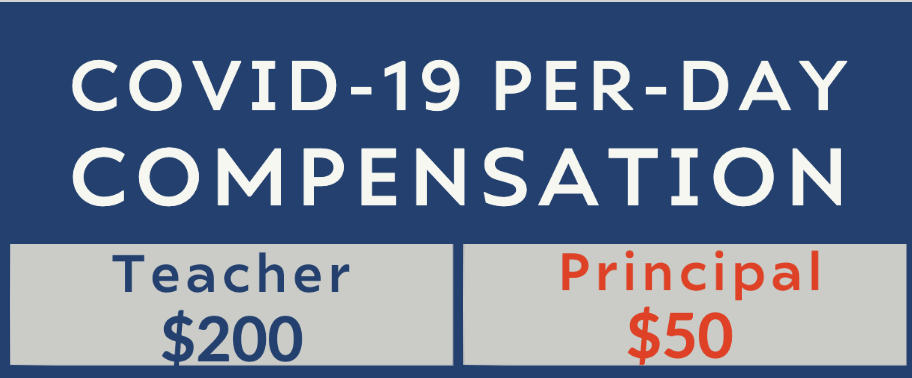 As a result of these and other factors, school leaders feel deeply disrespected by both of you. In a survey in which over 580 principals and AP's responded in less than 24 hours, 86% said that the 10% was an act of disrespect.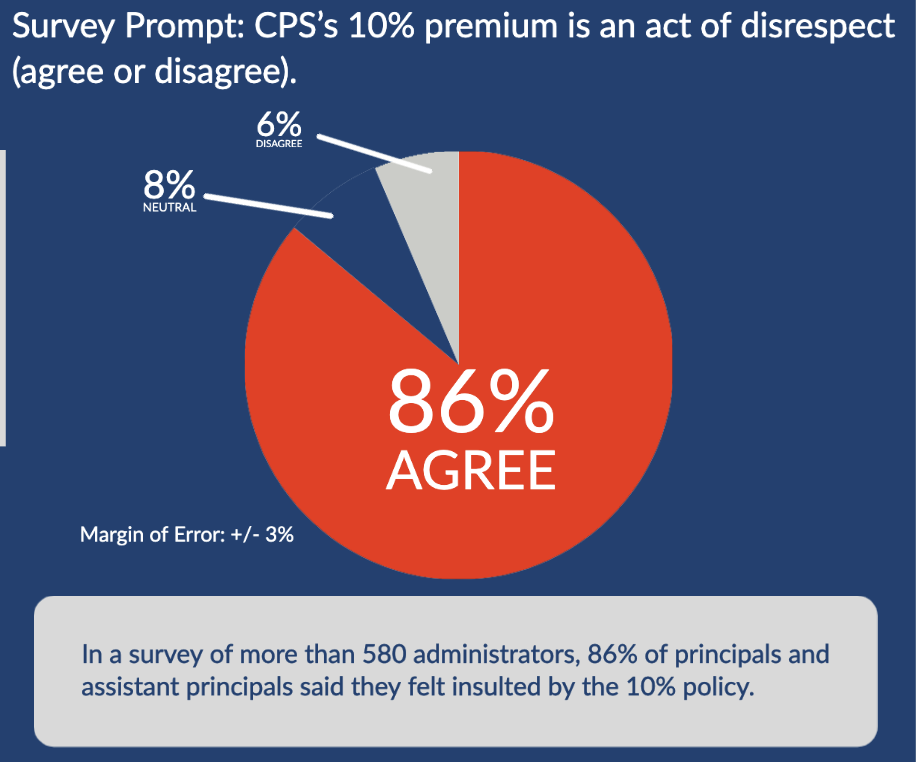 You have to understand the level of disrespect and disregard that this policy communicates to the people who lead the district's schools. The emotions I've encountered from principals and assistant principals regarding this policy are wide-ranging, from indignance to dejection. The following quote is representative of the position of a majority of administrators regarding the issue.
"We work harder and are more qualified than anyone else in our buildings, and we have far more responsibility. The bottom line is that we have the same risk level to contract this virus! What's going on with Janice and LaTanya? I'm very disappointed. We worked hard to get learning packets and food out to students and families, and if we hadn't been there to ensure it was done right, the outcome would have been different. We matter!"

-- Veteran CPS Principal
The following graphic sums up the matter (click or pinch to enlarge).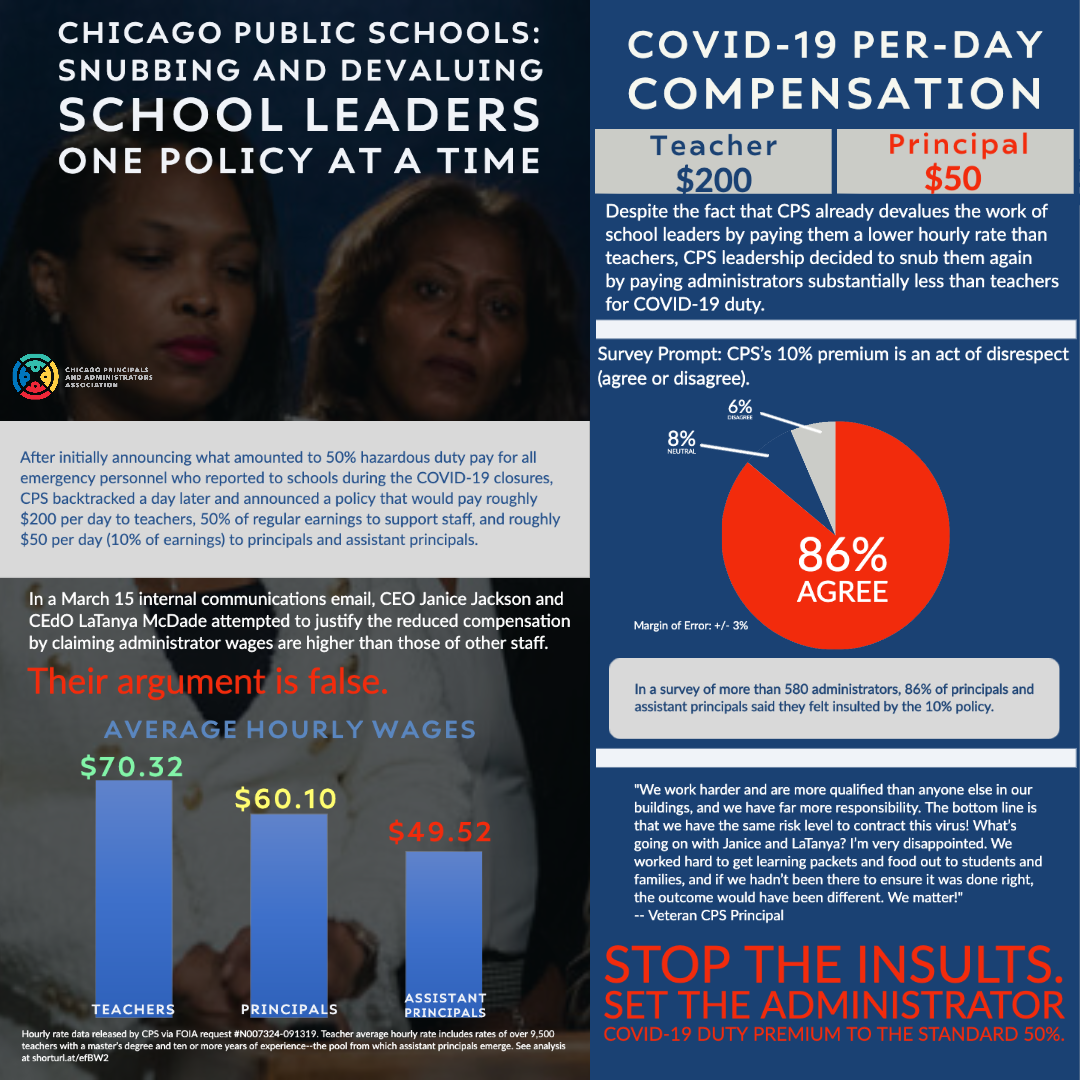 Recommendation
My recommendation is simple: Stop this insult and acknowledge the worth of the contributions that principals and APs are making during this time by setting the administrator COVID-19 Duty Premium to the standard 50%. We hope you both make the right decision regarding this matter and that CPAA does not have to consider more serious measures to get the district to do what it should have done all along: compensate its school leaders fairly in light of the risks and sacrifices they are making for the students and families served by the district.
I wish you both a good day, and I wish blessings on any righteous actions you take today for the students of CPS and the educators who serve them.
Respectfully,
Troy LaRaviere
President
Chicago Principals & Administrators Association