On January 8th, CTU submitted a proposal to CPS. Then principals and APs across the district sprang into action to ensure their voices were heard on that proposal. They started meeting to craft a response and then brought CPAA in to get broader member input. That led to the creation of the document below.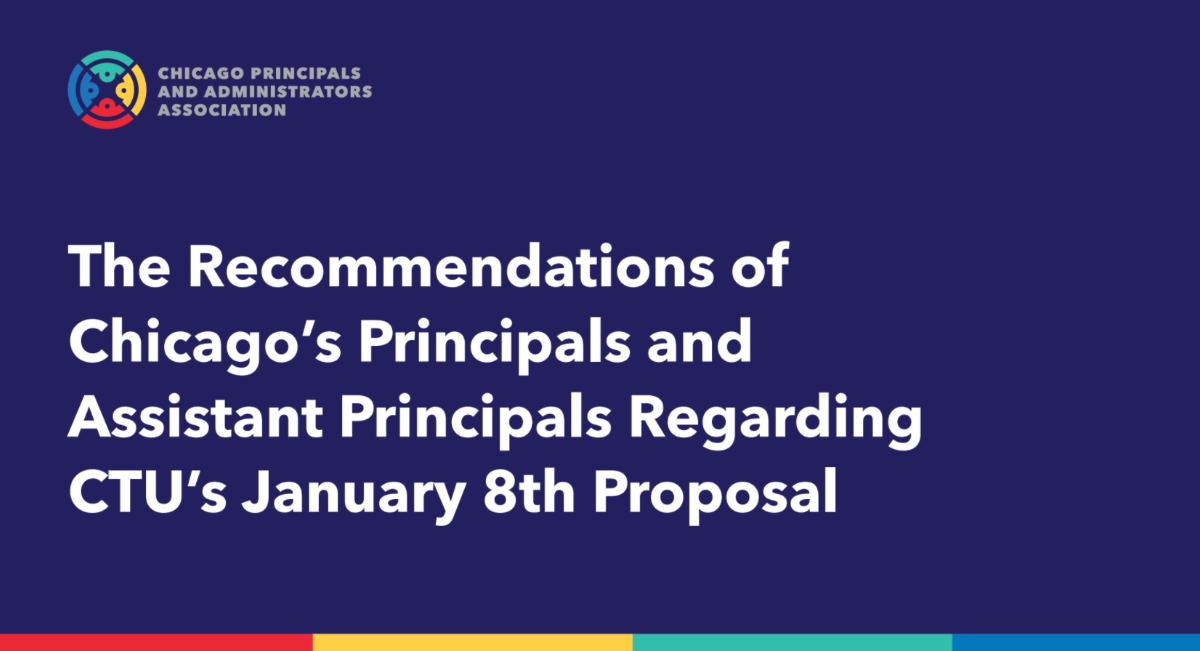 Then, the following sequence of events occurred.
Today, at 1:00 PM, I sent CEO Martinez and Jesse Sharkey of CTU the recommendations developed and approved with input from more than four hundred principals and assistant principals. I later called Mayor Lightfoot. We spoke briefly and I emailed her the recommendations. Those recommendations were in response to CTU's January 8th proposal. The district did not respond directly to CPAA. Sharkey did respond and said their negotiating team was seriously considering the recommendations.
At 2:00 PM, I started getting phone calls from the press. They didn't have our proposal but had gotten word of its existence. 
Then, at 4:00 PM, after two days with no proposal, CPS finally submitted a counterproposal to CTU, and their House of Delegates approved the proposal. A lead CTU organizer told me that the district's tone and urgency seemed to change after we submitted our recommendations.
They will never give you credit for it, but I have no doubt that CPS would not have submitted that counterproposal to CTU if it were not for their concern about your voice getting heard through the attention that proposal would have gotten. One thing is for sure: they heard you, and they acted.